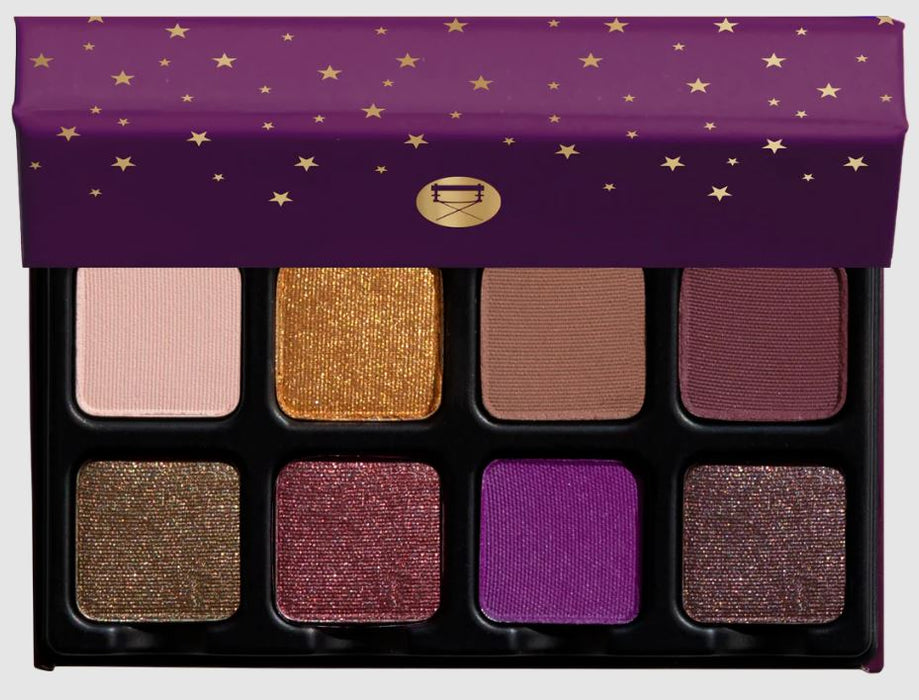 Viseart Petit Pro London Etoile
Save

$0.00
Save

$-39.60
Original price
$39.60
-
Original price
$39.60
Our Petit Pro City Night Collection inspired by our gloriously classic Paris Étoile palette ­– is our romantic new series capturing the vibrancy and vitality of the chicest cities on earth! 
Each curated palette is home to a whistlestop tour of the avenues and arrondissements of the cultural heartlands which inspire, inform and instruct our aesthetic.
With hues to evoke blissful memories of bustling boulevards, beloved boroughs, and the chameleon cultures in our world! Join us on our twilight stroll through sublime sensual cities!
Electric and eclectic, edgy and eccentric, London is the magnificent metropolis where hallowed and hushed meets subversive and seditious, and royalty rubs shoulders with rebels! This warm and wild curation of richly resplendent hues, regal purples, glittering golds, and velvety merlots are a nod to the rich tapestry of a city that has been renowned for its cosmopolitan charms for centuries.
Cross the bridge with us over the beautiful Bay where the proud, passionate, and playful reside. Home to the curious, the cutting-edge, and the quixotic – San Francisco is a counterculture maelstrom of a magical kaleidoscope of cultures. A melting pot palette of metamorphosis, let serendipity guide you to hues that evoke the welcoming soft embrace of our design team's homeland city and its quirky, provocative and rebellious heart. 
Mix and match between these palettes with our magnetized pans to evoke your love for your favourite cities for your personal City palette.
Shade 1: Carnaby - Light cream beige with a matte finish.
Shade 2: Camden - Neutral deep gold with a metallic satin finish. 
Shade 3: Piccadilly - Medium neutral-toned light latte brown with a matte finish.
Shade 4: Brixton - Boysenberry purple with a matte finish.
Shade 5: Tottenham - Muted sage taupe with a metallic duochromactic shimmer finish. 
Shade 6: Dalston - Burgundy plum with a metallic satin finish.
Shade 7: Portobello - Mid Tone fuchsia purple with a matte finish.
Shade 8: Shoreditch - Soft metallic plum with a shimmer finish.