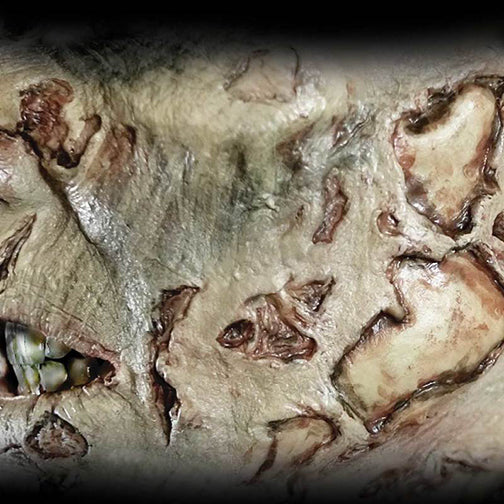 Tinsley - 3D FX Transfer - Zombie Jawbone
Save

$0.00
Save

$0.00
Original price
$20.80
-
Original price
$20.80
3D FX Transfers, the revolutionary new prosthetic. Easy to apply, self blending, no need for any glues or messy adhesives and looks absolutely real.
FX Transfers are made with ingredients that are recognized as safe. As with any cosmetic, some people may have instances of sensitivity.Test by applying to the inside of the wrist and remove after 30 minutes.
This item is not a toy and may be unsuitable for children under 14 years of age.
WARNING: Do not apply to sensitive skin, near eyes, or if allergic to adhesive.
FX Transfers apply with only water and stay on all night. Created by Hollywood FX artists to be the most realistic wound FX on the market. Cheek Decay is perfect for any zombie look! Gruesome ripped open cheek with exposed teeth. Edges blend into your skin for an ultra realistic effect!
FAQ
Do I need glues or adhesives?:
No. Tinsley FX Transfers apply with just water. No messy glues needed.
How do I remove them?:
Simply apply a little warm water and gently peel off.
How long will they last?:
FX Transfers will last all day and night.
Are they re-usable?:
No. Each wound is made for one use.