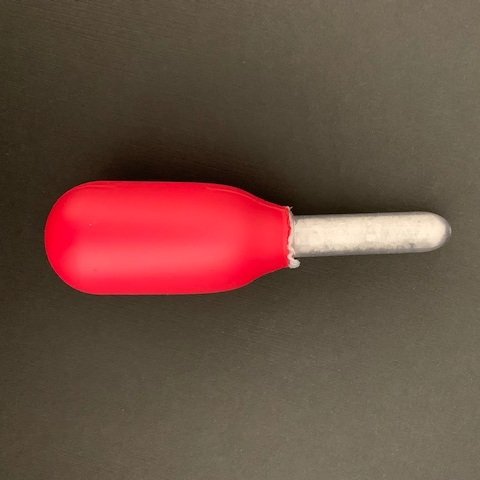 Tear Puffer
Save

$0.00
Save

$-36.00
Original price
$36.00
-
Original price
$36.00
Tear Puffer Menthol Vaporizer

Comes with 2 refills of Menthol Crystals, stockings, elastic, and cotton.
Directions:
Hold Menthol Vaporizer 3"- 5" away from the eye. Squeeze the colored bulb to emit air through the menthol crystal filled tube. Repeat until desired tears form. Replace menthol crystals once they become ineffective. Store Tear Puffer Menthol Vaporizer in Ziploc bag to preserve effect of menthol crystals.
To re-load:
Remove the colored bulb. Empty all contents and wash & dry thoroughly. Apply a small piece of cotton covering the small hole of the tube. This ensures crystals are not emitted into eyes. Fill with menthol crystals leaving room to add cotton to hold crystals in the tube. Cover the opening with stocking and elastic to secure contents. Replace the colored bulb over the tube opening.
Store in a cool, dry place. Discontinue use if eye irritation occurs. Contact physician if needed. Keep out of reach of children.