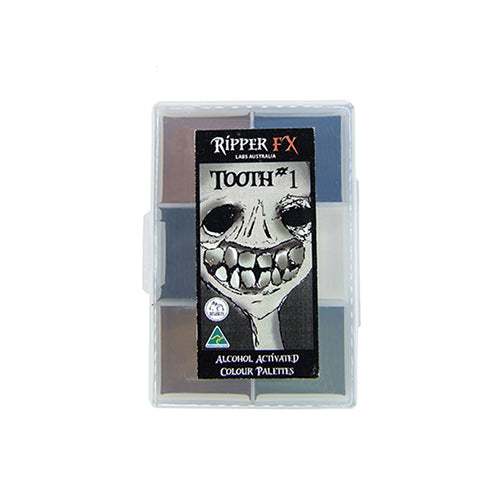 Ripper FX Tooth #1 Pocket Palette
Save

$0.00
Save

$0.00
Original price
$26.80
-
Original price
$26.80
Alcohol based tooth pocket palette designed for colouring the teeth to creature realistic and creature FX.
Application: 
Dry teeth with a tissue. Activate the tooth FX with 99% Isopropyl alcohol. To prevent dripping avoid adding to much isopropyl.
Paint colour directly on the teeth and allow to dry.
Product will remain on the teeth until it is removed with a tooth brush and toothpaste. 
Alternatively it can be removed with a tissue or cotton bud soaked in a little isopropyl alcohol, but may taste not as nice as the toothpaste!