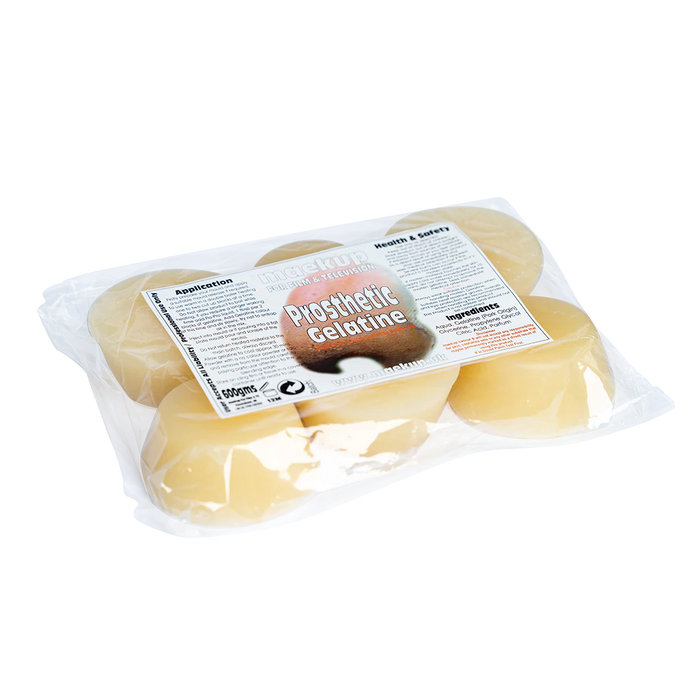 Maekup Prosthetic Gelatine
Save

$0.00
Save

$-72.70
Original price
$72.70
-
Original price
$72.70
For PROFESSIONAL use only!  This product is sold only on the understanding that they are to be used for the purpose intended by a qualified professional.
*Therefore, Coast Fiber Tek reserves itself the right to REFUND a customer if it has grounds to believe that they are not a qualified professional.

Said to be the world's finest prosthetic gelatine our all-time classic environmentally friendly, easy to use, food grade Prosthetic Gelatine, can be used to make prosthetic pieces quickly and easily, maybe tinted with our New Prosthetic Gelatine Colour Gels, and when used in conjunction with our Gelatine Softener / Flow Promoter working time can be increased up to 30min set time.
Also with the addition of a specific amount of Gelatine Flow Promoter the gelatine can be over plasticized to make an extremely sticky gel that can be encapsulated to make very realistic, heat resistant low cost prosthetic pieces. Conveniently supplied in cubed form for easy weighing. 200gm