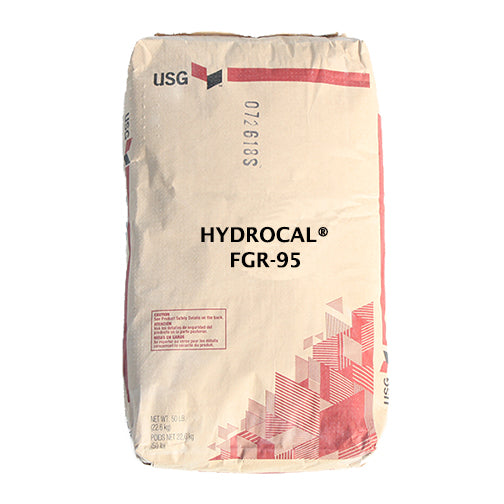 Hydrocal FGR-95 50lb Bag
Save

$0.00
Save

$-53.50
Original price
$53.50
-
Original price
$53.50
Hydrocal® FGR 95 is a fast-setting gypsum cement designed for strong, resilient glass-reinforced product fabrication. Superior fire retardant properties allow for code-compliant installations in a variety of public and private structures.

MAIN FEATURES
Hydrocal® FGR 95 is a high-strength gypsum cements specially formulated for use with glass fiber for fabricating glass-reinforced architectural details. It is a  alpha hemihydrate gypsum-based material, with low water requirements that result in high-strength, high-density pieces.
Produces lightweight, thin-cast, fire-resistant architectural details
Superior fabrication flexibility – from simple cornices to ornate capitals and medallions
Effectively duplicates pieces formerly made of plaster, wood, concrete and stone
Overcomes building fire code incompatibilities faced by many plastics – at roughly one-third the cost of filled polyesters
Exceptionally quick set – 50-70 minutes with manual application
Accepts most coatings and finishes.