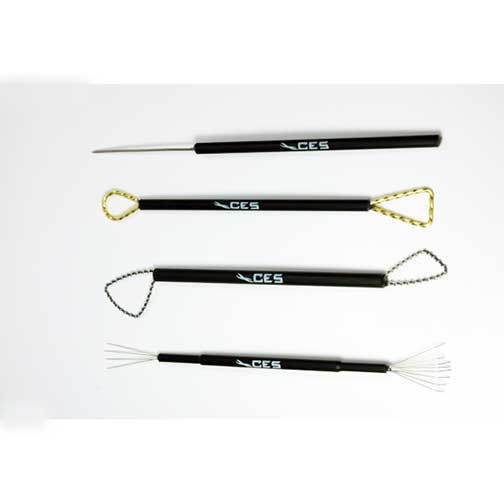 CES Specialty Tool Set
Sold out
Original price
$80.15
-
Original price
$80.15
CES Specialty Tool Set SPTS-1
4 Popular Specialty Tools now available in one set!
Wire Wrinkle Tool
Wire wrinkle tool from Cutting Edge Sculpture for creating wrinkled skin texture in clay models. You will not find anything like this anywhere else!
Use in a cross-hatching pattern to create a fine wrinkled skin texture, then brush with 99% alcohol or talcum powder to finish the effect. This tool gives the same effect as a cat brush, but with a much greater degree of control.
Brass Twist Rake
Wrapped Wire Tool
Hand wrapped music wire for digging and smoothing to get basic forms blocked out quickly.
Double ended tool for flat or contoured surfaces.
Probe Tool
Double ended probe/ pore texture tool for checking the depth of clay or adding pore texture to your sculptures.
Features:
Sturdy metal handles
Tools ends are affixed to handle using industrial grade epoxy for strength and durability.
Rubberized handles for comfort and grip.