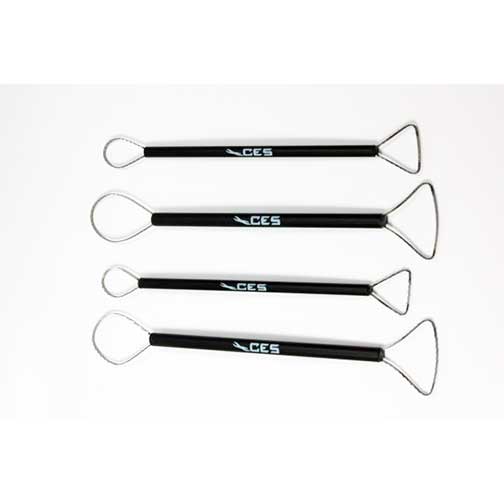 CES Saw Rakes Set
Sold out
Original price
$76.35
-
Original price
$76.35
CES Saw Rakes Set RS-1
Saw Rakes are the fastest way to smooth out contours after blocking out basic shapes.
Set of four hand-crafted rakes for sculpting/clay modeling. Used for quickly smoothing surfaces and contours. Not for digging or cutting. To be used progressively from coarse to fine by pulling in a cross-hatching pattern to find high and low spots and to quickly smooth out surfaces in clay, polymer, and wax. You can change the profile of the rakes by filing or sanding the teeth down. The more they are filed, the shallower the raking will be.
Features:
Overall length - ranges from 6.5" to 7.25"
5" long sturdy metal handles
Tool ends are affixed to handle using industrial grade epoxy for strength and durability
Rubberized metal handles for comfort and grip
Large end measurements are: flat; 1 ¼" (31.75mm), round; 1" (25.4mm).
Small end measurements are: flat; ¾" (19.05mm), round; ½" (12.7mm)
Each Set includes:
Large COARSE (10 teeth per inch) flat-ended and loop-ended rake
Small COARSE (10 teeth per inch) flat-ended and loop-ended rake
Large FINE (20 teeth per inch) flat-ended and loop-ended rake
Small FINE (20 teeth per inch) flat-ended and loop-ended rake