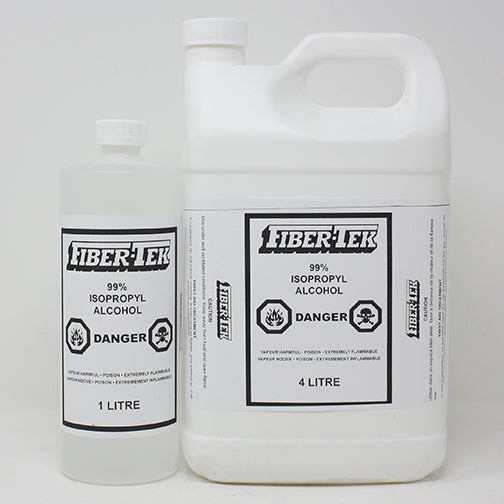 99% Isopropyl Alcohol
Sold out
Original price
$9.80
-
Original price
$173.00
Ideal for use with alcohol activated colour palettes or for brush cleaning.
Isopropyl alcohol is one of the most useful service aids you can have around. It has many of uses such as head cleaning, surface cleaning and prep, contact cleaning, stain removal in the laundry etc. It's also a medical-grade surface disinfectant.
Isopropyl is widely as a solvent and as a cleaning fluid, especially for dissolving lipophilic contaminants such as oil. Examples of this use include cleaning LCD and glass computer monitor screens (at some risk to the anti-reflection coating of some screens), 
Isopropyl alcohol also works well at removing smudges, dirt, and fingerprints from mobile phones and tablets. 
It is effective at removing residual glue from some sticky labels. It can also be used to remove stains from most fabrics, wood, cotton, etc.